Welcome to HealthReach, your community healthcare provider.
Where your wellbeing is our focus.
HealthReach Community Health Centers provides healthcare services and resources that support a healthier life for our communities in Central and Western Maine. 
We're a Federally Qualified Health Center with 12 locations, and our clinicians and care teams are dedicated to helping patients get better and stay healthy with high-quality healthcare close to home and at a reasonable cost.
Come as you are for the care you need. Get appointments for yearly exams, sports physicals, immunizations, family planning, substance use disorder treatment, and other medical services. Contact us for help navigating healthcare and medication cost assistance programs, the Health Insurance Marketplace, food assistance, community transportation services, and more.
Whatever your healthcare need, HealthReach is here.
Our Mission
To provide high-quality, affordable, patient-centered healthcare in the medically underserved communities of Central and Western Maine.
Our Vision
HealthReach Community Health Centers provides a medical home to all, with ready access to increasingly high-quality, affordable primary healthcare, including dental and behavioral health services. As a result, all HealthReach communities enjoy positive and improving health outcomes.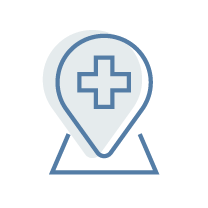 We believe that access to comprehensive primary healthcare services underpins our communities and allows them to flourish.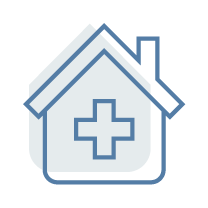 We believe HealthReach staff should work in a rewarding environment that fosters both innovation and creativity in the pursuit of best practices.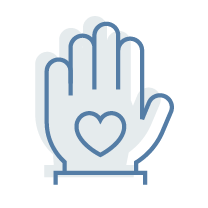 We believe that all people served by HealthReach should receive medical care that is respectful, compassionate, and responsive to their diverse needs.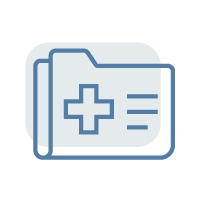 We believe every child and adult in our communities should learn, grow, and thrive in good health.
Our History
In 1975, when the local healthcare provider in Bingham retired, the rural Maine community got together and came up with a vision for a community healthcare center where everyone was welcome. Working together, neighbors helped raise funds to renovate an old house, which they converted into a community health center. And so, Bingham Area Health Center was created.
Today, HealthReach Community Health Centers has 12 locations across Maine, serving more than 28,000 people annually in Central and Western Maine, including Kennebec, Franklin, Oxford, Somerset, Lincoln, Knox, Waldo, Sagadahoc, and Androscoggin counties. We are a private 501(c)(3) nonprofit healthcare organization and a Federally Qualified Health Center. Our care specialists offer high-quality medical and behavioral health services, as well as dental care at several sites, through integrated care teams to help patients at all stages of life get better and stay healthy.
We work with hospital systems and local organizations in our communities to help Mainers with crisis, health, social service, education, and other complementary support. We treat the whole person: mental, emotional, physical, and social, and we partner with patients and their families to make medical decisions and take an active role in their care.