Mt. Abram Regional Health Center
Primary care and behavioral health center
Since 1986, Mt. Abram Regional Health Center has served our neighbors in need of affordable healthcare near Kingfield, Carrabassett Valley, Coplin, Dallas Plantation, Eustis, Freeman Township, Highland, Madrid, New Portland, and Stratton, Maine.
With complete medical care, health, and support services, you're treated as a whole person. We listen to you and partner with you to meet your healthcare needs. It's easy to make appointments and get referrals. Our highly qualified care team includes medical providers, behavioral health specialists, and a psychiatric mental health nurse practitioner.
We work together to make getting the care you need convenient for you. We help connect you to social services and community resources, such as food and transportation assistance. We receive ongoing support and feedback from the Mt. Abram Regional Health Care Corporation, a community board of committed locals who make sure we are exceeding expectations. Most importantly, we help make sure you can afford the care you need, whether you have health insurance or are uninsured.
Our Services
Adult Psychiatric Medication Management 
Care for Acute/Chronic Illness 
Care Management 
Counseling 
DOT Physicals 
Family Planning Services 
Immunizations 
Lab Services 
Men's Health 
Minor Medical Procedures (e.g., wart removal) 
Pediatric Services 
Referrals 
Sliding Fee Scale 
Substance Use Disorder Treatment 
Women's Health
We are currently accepting new patients! Contact us today at 207-265-4555.
Please note: wait times may vary.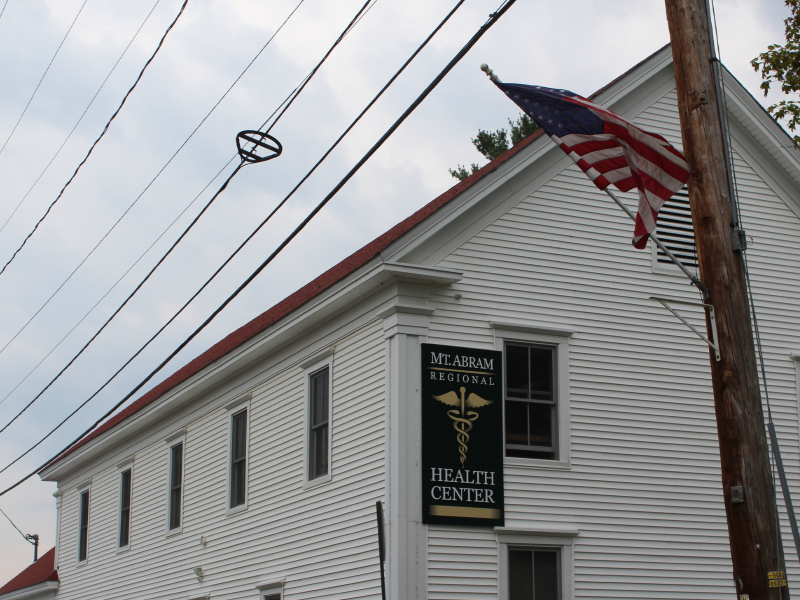 Address
25 Depot Street
Kingfield, Maine 04947-4208
Our Hours
We offer same-day appointments to current patients!
Office hours are:
Monday through Friday
8:00 AM to 5:00 PM
Phone hours are:
Monday through Friday
8:00 AM to 4:30 PM
Our Healthcare Clinicians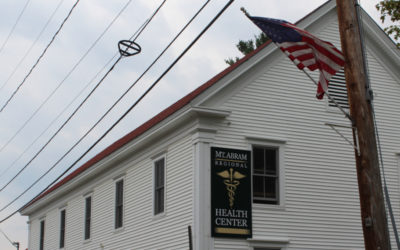 KINGFIELD – HealthReach is excited to announce that recent renovations to its Mt. Abram Regional Health Center have...