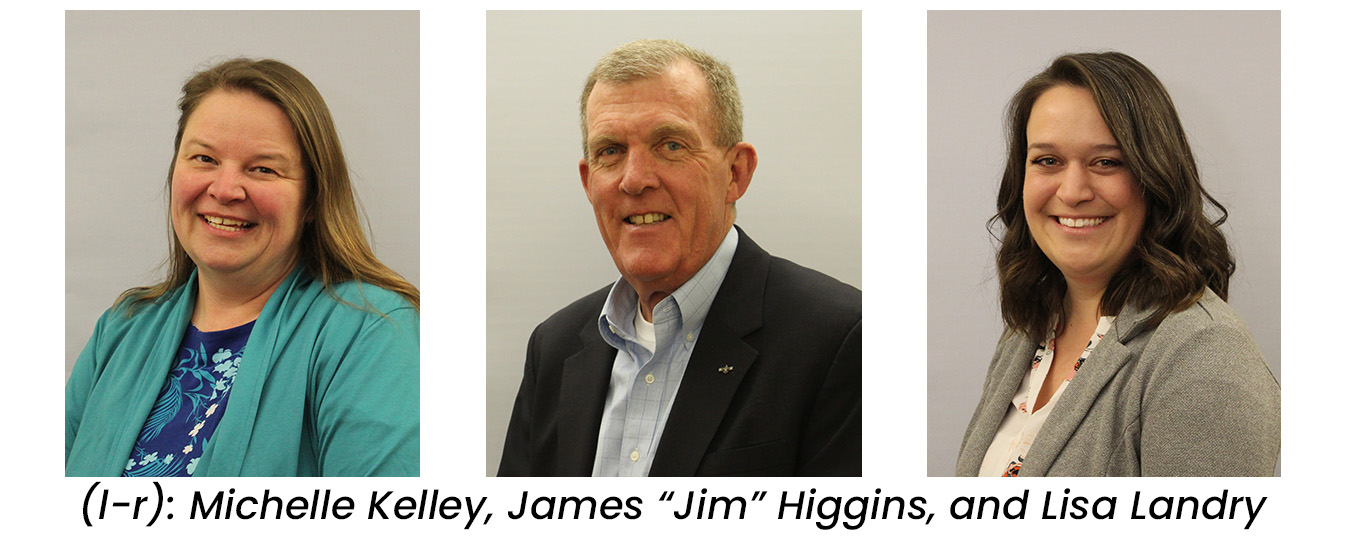 WATERVILLE – Connie Coggins, President and CEO of HealthReach Community Health Centers, is pleased to announce three new members have joined the organization's Governing Board of Directors.
Michelle Kelley of Albion works as a Postal Clerk for the United States Postal Service in Albion. She also brings a background in childcare and customer service.
James Higgins comes from a background in insurance, working over 40 years with Cigna Global Health Insurance Company. James brings a passion for the healthcare industry after working with clinical teams throughout Maine, New Hampshire, and Vermont.
Lisa Landry is the Director of Human Resources at Redington Fairview Hospital in Skowhegan. She received her Master's degree in Healthcare Administration from the University of Ohio. She graduated from the University of Maine School of Law in 2011. Lisa holds a Bachelor's degree in Political Science from the University of Maine at Orono.
In 2023, returning to serve as officers are: Jack Ducharme as the Chair, Bruce Harrington as the Vice Chair, and John Opperman as the Secretary & Treasurer. Board members and staff expressed their appreciation to outgoing Board members Mer Doucette, Lynn Matson, Ann Nicholson, and Marty Weiss during the Board's January meeting.
HealthReach Community Health Centers is a Federally Qualified Health Center consisting of twelve community health centers located across Central and Western Maine. Dedicated clinicians deliver high-quality healthcare – inclusive of behavioral health and dental services – to residents from 9 of Maine's 16 counties. To ensure access for everyone, HealthReach accepts Medicare, MaineCare, and major insurance providers. In addition, an Affordable Care Program is available to both uninsured and underinsured residents. Assistance is available for applications to programs that help with the cost of your healthcare and medications, including Maine's Health Insurance Marketplace.
A private non-profit with a 48-year history, HealthReach is funded by patient fees, grants, and by the Health Resources and Services Administration (HRSA) of the U.S. Department of Health and Human Services (HHS) as part of an award totaling $4,815,606 with 82.2% financed by non-governmental sources. The contents above are those of the author, and do not necessarily represent the official views of or an endorsement by, HRSA, HHS, or the U.S. Government.