Waterville – This September, HealthReach staff in Albion, Belgrade, Coopers Mills, and Richmond are happy to welcome Dr. Daniel J. Keane, Podiatrist, to their team.
Dr. Keane earned his Doctorate degree in Podiatric Medicine from the William Scholl College of Podiatric Surgery in North Chicago, IL. He has a wealth of experience in the field of podiatry, including experience in rearfoot, forefoot, and ankle surgery; podiatric medicine; and wound treatment.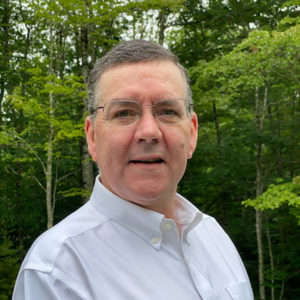 Dr. Keane shares, "In my many years of practice, I have always strived to treat patients as if they were family: providing the highest level of care with both respect and dignity. As a member of the HealthReach Community Health Centers family, I will continue to provide the best care possible. Patient relationships have always been a cornerstone of my practice, and I provide individualized patient care based on each patient's needs. It is a rewarding and meaningful experience to join the team at HealthReach and to contribute to this community-based system of affordable and high-quality healthcare."
Dr. Keane joins the existing mission-driven, values-focused care teams at the Belgrade Regional Health Center, Lovejoy Health Center (of Albion), Sheepscot Valley Health Center (of Coopers Mills/Whitefield), and Richmond Area Health Center. Our clinicians offer medical and behavioral health services for patients of all ages and from all walks of life.
Belgrade Regional Health Center, Lovejoy Health Center, Sheepscot Valley Health Center, and Richmond Area Health Center are all part of HealthReach Community Health Centers, a Federally Qualified Health Center consisting of twelve community health centers located across Central and Western Maine. Dedicated clinicians deliver high-quality healthcare – inclusive of behavioral health and dental services – to residents from 9 of Maine's 16 counties. To ensure access for everyone, HealthReach accepts Medicare, MaineCare, and major insurance providers. In addition, an Affordable Care Program is available to both uninsured and underinsured residents. Assistance is available for applications to programs that help with the cost of your healthcare and medications, including Maine's Health Insurance Marketplace.
A private non-profit with a 48-year history, HealthReach is funded by patient fees, grants, and by the Health Resources and Services Administration (HRSA) of the U.S. Department of Health and Human Services (HHS) as part of an award totaling $4,815,606 with 82.2% financed by non-governmental sources. The contents above are those of the author, and do not necessarily represent the official views of or an endorsement by, HRSA, HHS, or the U.S. Government.